Airport Transportation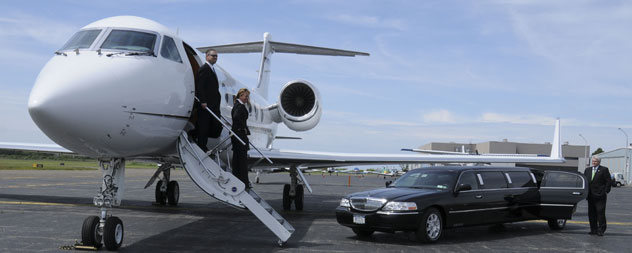 Beau Monde Service Armenia delivers the ultimate in airport transportation convenience to and from Zvartnots Armenia Airport. Our courteous chauffeurs will handle all your transportation needs, getting you safely to and from the airport in luxury and style in a spacious stretch limousine, town car or luxury van with ample luggage capacity for multiple passengers. Airline travel can be stressful enough without the logistics and expense of driving to the airport, dealing with traffic, finding a place to park, and paying a premium for your car to sit in a lot or garage for days. Imagine instead standing at the curb side with immediate assistance from Beau Monde Service Armenia – relaxed and on-time for a departing flight, or enjoying the return home from a long getaway – likely for the same price or even less.
Whether you're a visitor to Armenia looking for a relaxing way to reach your destination upon arrival, or don't feel like fighting traffic on your home after an exhausting trip, Beau Monde Service Armenia will deliver you to and from your home or office, and give you one less thing to worry about when you travel.
Contact us to make your airport transfer reservation
Contact Beau Monde Service Armenia to learn about our corporate transportation services for your company's business event and airport transportation needs.
Airport transportation and drop off and pick up information
Beau Monde Service Armenia is the most convenient solution for airport transportation to and from Zvartnots Armenia airport at any time of day. Your chauffeur can pick you up and have you promptly to your departing flight no matter how early in the morning, and meet you at either the ground transportation pickup area or baggage claim level of the Zvartnots Armenia airport upon arrival at any time of night. If you are unable to locate your driver at either level or need to contact someone in the office, please call the office at (+37410) 599995, (+37410) 599964
The ultimate in convenience
Beau Monde Service Armenia receives your airline and flight number when you make your reservation for pick up at the airport, enabling us to track your flight and adjust your pick up as required caused by any delays or cancellations. You never have to worry about being charged for waiting at baggage claim while you retrieve luggage at the Zvartnots Armenia Airport. While prior reservations are recommended, Beau Monde Service Armenia can still pick you up from the Zvartnots Armenia Airport even if you don't have a reservation – just call to arrange and we'll be there waiting for you!